 Unexplored Beauty from the South: Dawei
If you're seeking an unconventional holiday experience, you will find a paradise in the lesser-known destination of southern Myanmar. This region boasts unspoiled beaches, stunning panoramic views, colonial buildings, and quaint fishing villages with a laidback lifestyle. Additionally, an exhilarating voyage awaits those who wish to discover pagodas, museums, and beaches, as well as the vibrant former trading town of Myeik from the 17th century. This journey also provides the opportunity to learn about the fishing industry and the ways of life in fishing villages, and explore the religious customs and beliefs of the local people in Myanmar.
Read tour detail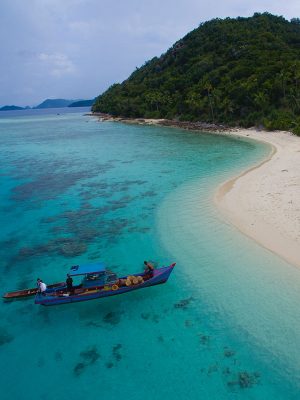 Experience the Magic of Dawei Peninsula's Coastal Charms
Discover the rich history of Dawei, formerly known as "Tavoy" during the British Colonial Period, as you explore its enduring historic structures. Immerse yourself in the local culture by witnessing the traditional industries such as cheroot production, ceramics, and longyi weaving. The tour will take you to factories where you can observe the transformation of cashew nuts into delectable treats and learn about the production of palm jaggery, a vital ingredient in Myanmar's traditional desserts. Unwind and catch the beautiful sunset at Maung Ma Gan Beach, a local favorite, or visit some of the peninsula's lesser-known beaches for a relaxing day under the sun.
Read tour detail